LET'S ALL DO OUR PART
The Hordern & Royal Hall of Industries are proudly registered as COVID Safe businesses with the NSW Government. All operational, frontline and contact staff have received safety training as well as the deployment of onsite COVID-19 Safe Hygiene Marshals and paramedics during each event.
To ensure a safe and comfortable environment for everyone, we have made some changes to operations and the introduction of new safety measures.
When to stay home. For the safety and wellbeing of everyone, you must not visit The Hordern & The Royal Hall of Industries if you feel unwell or if you are displaying any of the COVID-19 symptoms as identified by NSW Health; you have tested positive for COVID-19 in the last 14 days or are awaiting the results of a COVID-19 test; you are required to self-isolate; you have been in contact with a confirmed case of COVID-19 in the last 14 days before your booked date of visit to either venue, or you have returned from overseas or have visited a "positive COVID-19 case location" (as outlined by the NSW Government) in the last 14 days before your intended date of visit.
Bring a mask. Whilst Government recommendations are frequently changing, we strongly advise all patrons to wear a mask at all times while inside exhibits and attending concerts if not eating or drinking. Children 12 years and under are exempt from this recommendation as well as patrons consuming food or beverages.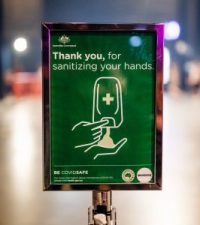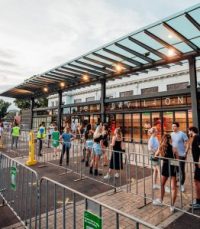 Social Distance. When visiting our venues, remember to practise physical distancing (1.5 metres whenever possible) and follow the guidance from signage and our friendly staff. Hordern Pavilion is currently operating at a reduced capacity and seating plans may alter on short notice, please always take your allocated seat. If you're dining at the café after an Exhibit, please practise physical distancing between groups where possible and if drinking inside you must be seated.
Check in. Whilst entering and leaving the venue remember to physically distance in all queues. On arrival at either of our venues, you and your guests will be required to sign-in with a QR code. For more info on the Service NSW app click here.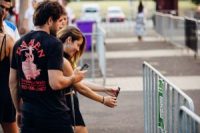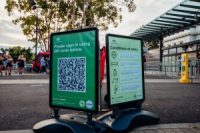 Squeaky Clean. Always remember to practice good hygiene by washing your hands regularly with soap, using hand sanitiser, covering sneezes/coughs and disposing of tissues promptly. Hand sanitiser stations are in place at all paths of travel, frequently accessed areas and near bathroom facilities in both our venues. Regular cleaning has also been introduced in all high-traffic and high-touch areas with hospital-grade disinfectant before, during, and after events.
Pay with card. To reduce contact Hordern Pavilion & Royal of Industries are currently card only with contactless payment methods encouraged. Please remember to bring a credit or debit card for onsite purchases on the day.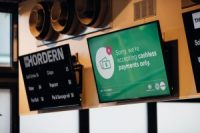 Patron safety is our number one priority, we are closely following all NSW Government health guidelines and will continue to update our procedures as necessary.
Visiting our venues when you are unwell puts yourself and others at risk. Attending while under quarantine or isolation orders is prohibited, and if you appear to have COVID-19 symptoms we may need to deny you entry or ask you to leave to minimise the risk to others.