Australian owned and operated, we are proudly part of the Playbill Group. Operating at the heart of Australia's entertainment industry, Playbill has delighted audiences, theatre-goers and sports fans for almost 60 years.
Playbill provides an end-to-end service across venue management and the entire merchandising product cycle, including:
Souvenir program and custom publishing via our in-house print facility
Event merchandising design and sourcing
In-house create design
Venue concessions and vending
Retail operations at venues and sports grounds.
Playbill was established in Sydney in 1958 by Directors Brian and Jocelyn Nebenzahl. Since then, Playbill has become an integral part of the Australian entertainment industry and today, operates in ten countries worldwide.
New Zealand
Hong Kong
Korea
United Kingdom
USA (trading as Platypus Productions LLC)
Taiwan
Singapore
Malaysia
South Africa

Outstanding performance. World-class experiences.
Engaging fans and enhancing their experience of an event is what Playbill does best, partnering with major sporting teams, blockbuster musicals, national theatre, music and dance companies, and hundreds of international artists.
From world-class merchandising, program design and publishing, to venue management, vending and concessions, Playbill's breadth of service and international experience in sport and performing arts sets it apart.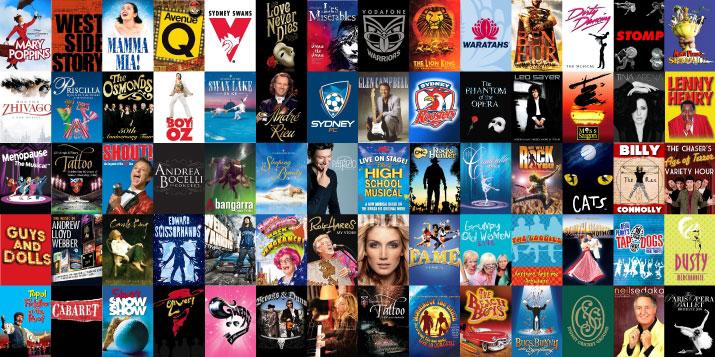 Playbill's head office is located at Suite A, Level 1, Building 16, Fox Studios Australia, Park Road North, Moore Park, NSW, 2021, Australia.
For more information, contact us:
Ph: 02 9921 5353
Mail: Playbill Pty Ltd, PO Box 410, Paddington 2021, Australia
Visit Playbill's online store here